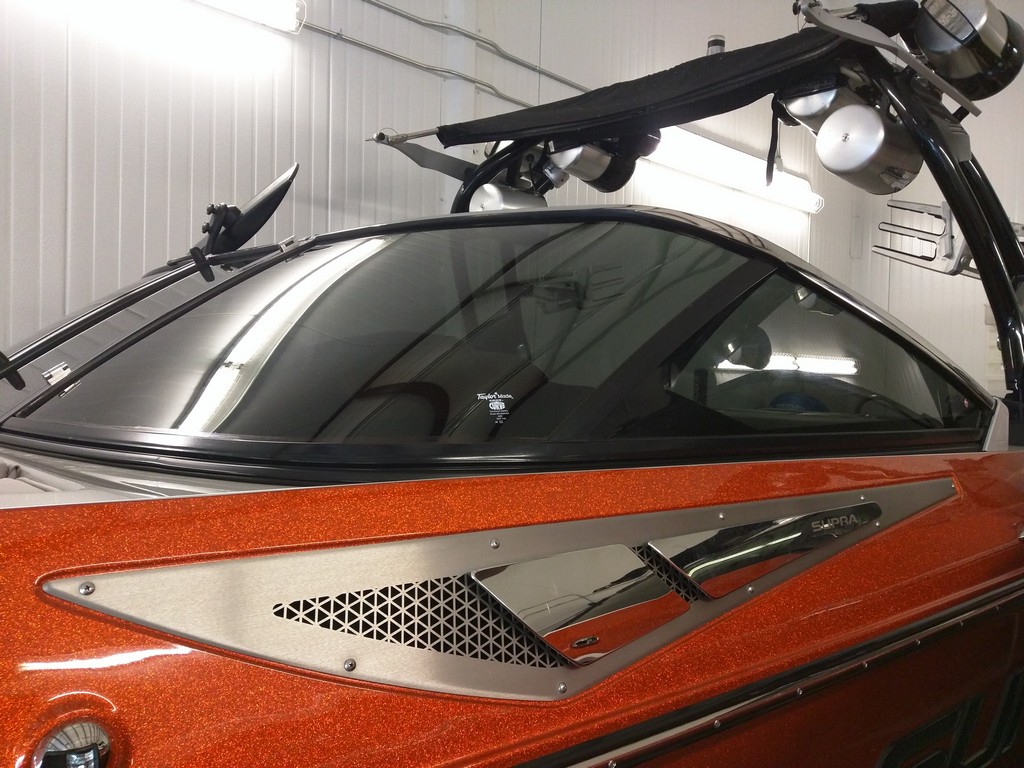 Whether you want a contemporary look, privacy, glare reduction or UV protection (rejects up to 99% of harmful UV rays), there's a variety of window films available that can aesthetically enhance the exterior of your home, office or automobile and save on energy costs (air conditioning and heating).  From virtually invisible films to darker shades to a wide variety of colors -- there are many options available to give you the look you want.  All films comes with a top clear 'scratch guard' to help it last longer and have a built in UV blocker to protect your skin, carpets and fabrics from the sun's damaging effects.
Decrease
Heat
Today's window film is extremely efficient at controlling the effects of solar energy.  Window films can provide up to 78% heat reduction as compared to untreated glass.
Reduce
Fading
Window film blocks 99% of UV rays, providing a suncreen while reducing solar heat.  Minimizing these causes of fading protects your veihcle's interior while protecting you from the sun's harmful rays...
Cut
Glare
There is no need to put up with annoying glare.  Whatever the cause - direct sun, reflections for snow, water or surrounding building - window film cuts out the glare.
Improve
Comfort
and
Enjoy
Energy
Savings
Don't live with high temperatures in your vehicle - keep cool and relax.  Window film on your home or business can dramatically reduce air conditioning costs.
Increase
Safety
Shattering glass is a hazard when accidents happen, or when vandalism or environmental effect cause breakage.  The protection offered by window films can provide a functional "safety net" that will make you feel secure.
Enhance
Appearance
A smart, uniform look improves the appearance of the exterior of your vehicle, home or business.  Several varieties of films can create the right look for you.
It's
Fast
and
Easy
Professional installation is fast, clean and completed within just a few hours.  You will the effects for years to come.