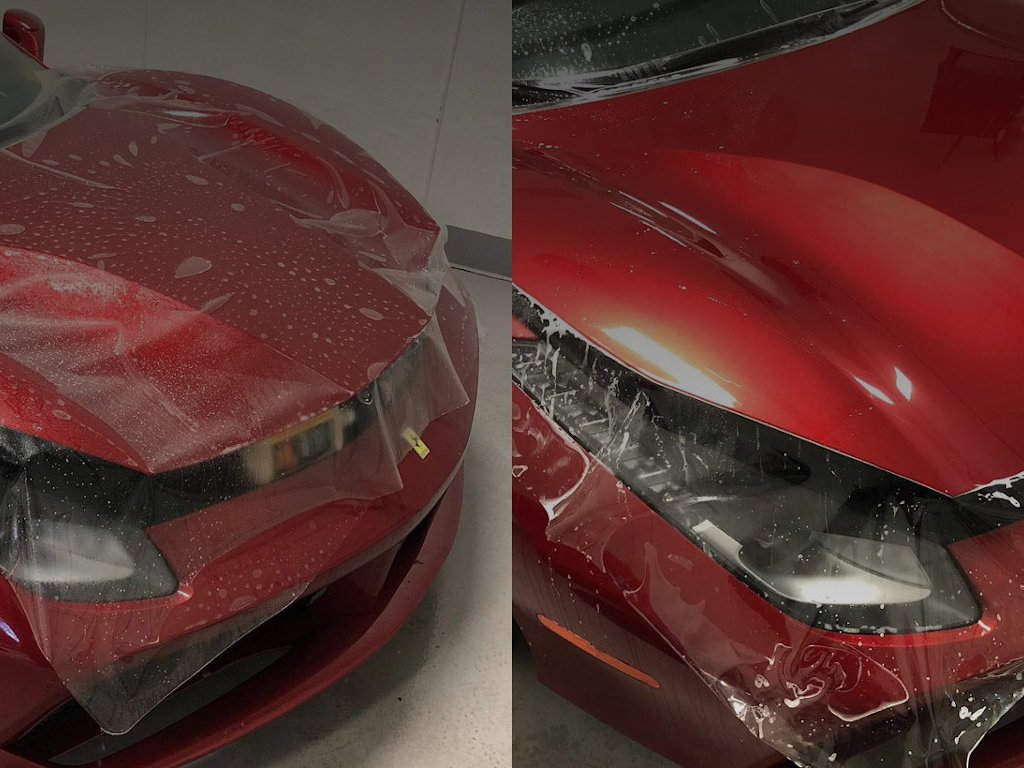 Clear paint protection films are designed to protect your car's finish against the elements -- small road debris, rocks, bugs, road salt, scratches, nicks, stains and have 'self-healing' technology (which makes scratches disappear).  These films are tough, durable and will provide up to 10 years of low maintenance protection -- keep your vehicle looking newer longer.  They also won't cause damage to your OEM paint when removed years later! Automotive clear bras are no longer big black ugly pieces of material... now they're vertually invisible!
Clear bra film can be applied to any smooth painted surface -- hoods, fenders, bumpers, mirrors, inside door handle pockets (to protect against scratches from keys or rings), door edges (when opening doors), window pillars, tops of rear bumpers (to protect from scratches while loading and unloading objects from your trunk/hatchback), rocker panels, headlights (to prevent dull, hazy 'clouding') and more.
10 year warranty !!
Low Maintenance!
Virtually Invisible!
Wash & Wax As Usual
Great For Leased Cars
Won't Harm Factory Paint
Can Be Safely Removed

Typical sized clear bras come in 12", 18" & 24" sizes (on hoods) - call or email us for a quote today for your vehicle.